I created on this Sunday for you a beautiful Gold Photoshop Text Effect. As always free, you can find the download button below. The used Font is called Big Noodle Titling and can also be downloaded for free.
Download the Free PSD Text-Effect
Free Realistic Gold Text Effect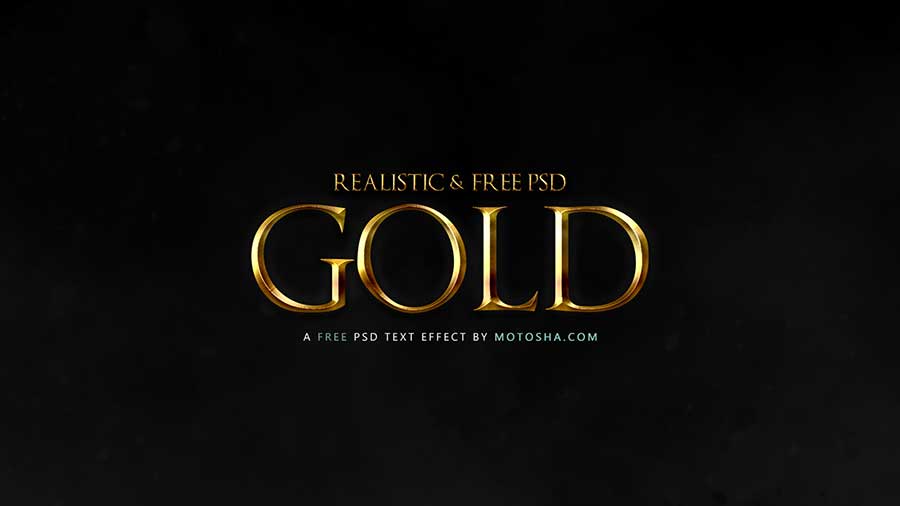 A new realistic free Gold Text Effect for Photoshop is available on motosha. Also for free just click on the picture to get to the download page.